Hey everybody. Josh and I have been really busy lately beating the drum for Titanium Rain. Here are two of the podcasts we've been on recently.
The first one is at
ComicRelated.com
where we had a very nice chat with Chuck.
The second one, admittedly, has nothing to do with Titanium Rain, but I get to pimp the book anyway. The
Comic Geek Speak
guys asked me on to talk about Kurosagi Corpse Delivery Service for their Book of the Month Episode (since I really enjoy that series).
You can actually listen to it Right Here.
Ok, now I'd like to take this oportunity to do a shout out to my friend Lord Shaper, who wrote an awesome article on whether Deadpool is the new Wolverine in terms of how many titles he's in. You can check it out at
The Furnace
.

And Finally, we have a KILLER deal on Titanium Rain #1/2. You can order your copy through
DCBService.com
for ONLY $2.74. As well, if you are one of the first 100 people to order the book you will receive...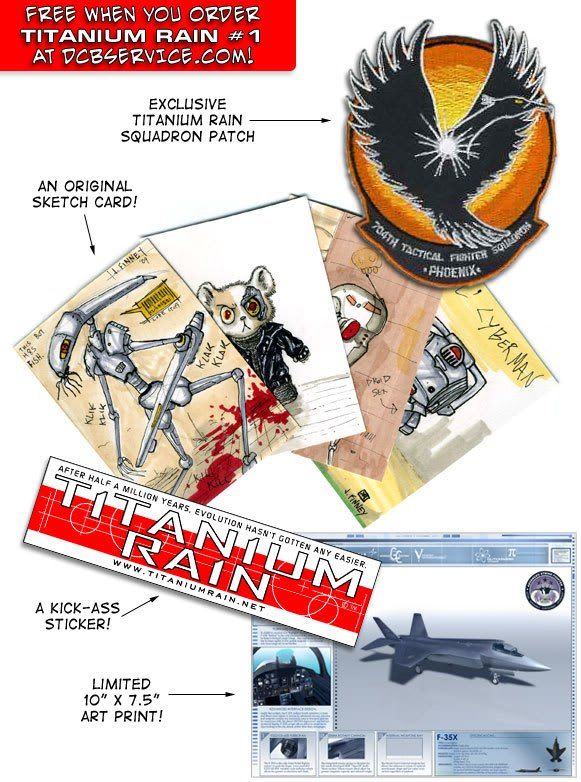 I dare you to find a better deal than that!
-Kat